Hello!
Sorry for writing in English. I did send a message to forum management, regarding offering some vehicles here - hopefully they are welcome here.
We, ESTmil.ee, are the official partner of Estonian Defence Forces, Estonian Defence League and The Centre for Defence Investment, selling government-owned assets. We are selling mostly ex-military vehicles, the selection is changing constantly - have a look:
http://estmil.ee/en
. All of them have to be sold via auction, no "buy it now" price unfortunately.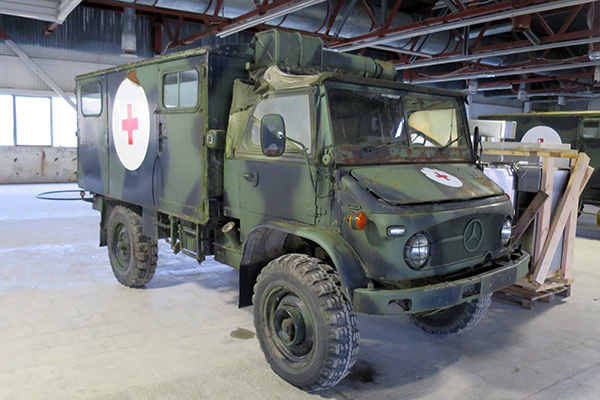 Right now we are looking a new home for a Mercedes-Benz Unimog, listed here:
https://www.ebay.de/itm/153830192658
It's an ex military vehicle from Estonian Defence Forces. Has rust issues as seen on the pictures and as you would expect for a vehicle this age, but overall more or less complete and in not too bad condition, good base for restoration. Tires worn, cab cover tarp worn. Has been standing unused for last few years, needs general maintenance and checking, also requires batteries. With some help, engine started for test run. Sold in "as is" condition, without warranty.
The vehicle is located in Paldiski (Estonia) - a port city, with many lines to various European ports, also Sweden. We can help with transportation arrangements.
Let me know should you have any questions.
The auction ends on 24. Feb. 2020 15:12:51
Thanks!
Allan